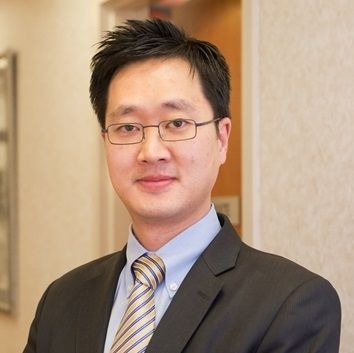 Dr. Song
Dr. Song received his Doctorate of Dental Surgery degree from New York University's College of Dentistry and completed his general practice residency at Bronx Lebanon Hospital Center.

Dr. Song furthered his expertise in implant surgery and restoration through New York University's two-year program and received a certificate upon its successful completion.

He is Invisalign certified and continues his education by taking additional courses in esthetic dentistry.

Dr. Hyun Kyu Song is an active member of the American Dental Association and the New York State Dental Association and a fellow at the International Congress of Oral Implantologists.

Dr. Song is faithfully committed to providing the utmost care and comfort for his patients. He strives to create a perfect experience for all of his patients by understanding each patient's needs and paying careful, personalized attention. He is fully devoted to educating and motivating his patients on good dental health and seeks to be the best by incorporating the latest technology and advancements in the field.

We have worked hard to put together a staff that is not only experienced and knowledgeable, but friendly and courteous— helping you to feel comfortable when visiting us

Our exemplary service and personable staff make your visit as pleasant as possible, as we hope that when you leave us, we have not only helped your oral health, but brightened your day.

We gladly welcome any questions you may have, so please do not hesitate to contact us if you have any questions, feedback, or concerns, or if you would like to schedule an appointment